Pricing
Expenses made easy
Manage your expenses locally.

Automated rules & workflows
Some features may be priced separately*
Manage your expenses in Europe. Includes all features from the Local plan.
EU-wide compliance (GoBD, ES homologation, URSSAF, etc.)
Tailored expense policies
Some features may be priced separately*
Manage your expenses globally. Includes everything from the Europe plan.
Global compliance in 70+ countries
Assistant / deputy function
Some features may be priced separately*
Included
Included in every package
Optional
Priced separately
Available in real-time & offline
Dedicated onboarding team
Automated, compliant mileages
Automated, compliant daily allowances
Automated business rules & workflows
Debit & credit card data feed
Company cards
Adds €3 per user, per month
Automated expense control with AI
State-of-the-art mobile apps
All types of expenses
Free unlimited support
Hassle free expenses
The complete package
Still not sure about choosing Mobilexpense?
More control, less overspend
Everybody wins
"Mobilexpense has almost become an invisible system for us. We hardly need to pay attention to it and yet it works to everyone's satisfaction."

Henrik Ahtela
Finance Systems and Process Manager, Proximus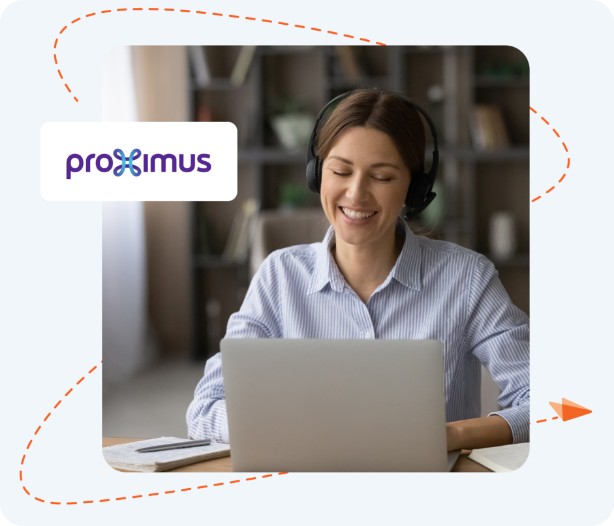 These customers use Mobilexpense to manage their expenses
Frequently Asked Questions
Does Mobilexpense offer volume discounts?
Yes. We understand that every business case is unique, so we aim to provide pricing that is specifically tailored to your needs. To achieve this, we create custom proposals that offer a discount structure based on your usage. Our goal is to ensure that our pricing is both competitive and provides exceptional value for your investment.
How does Mobilexpense fit into my existing IT landscape?
Mobilexpense is designed to integrate effortlessly with your existing IT infrastructure. It connects with your HR, finance, and ERP systems to sync both core employee data and approved expense data. Additionally, we have standard integrations with service providers such as credit card issuers and travel companies for comprehensive expense management. Plus, for ease of use and increased security, users can log in via Single Sign On (SSO). Mobilexpense solutions can be connected either via API or sFTP file exchange.
Are there additional fees on top of the user licences?
Our pricing structure is designed with transparency and flexibility in mind. While our standard fees cover a comprehensive suite of functionalities, we also offer an extensive menu of additional functional modules and integrations. These are available for customers to choose from based on their unique needs and requirements. These optional modules and integrations may come at an additional cost, allowing the solution to be set up according to your specific needs. It is our way of ensuring that you pay only for the features you need, thus tailoring the solution in a way that best fits your organisation.
What is the pricing structure for international customers?
We are proud to support businesses around the globe, and our pricing structure is designed with this in mind. We strive to provide transparent, fair, and competitive pricing for all our international customers. The exact costs may vary depending on factors such as the number of rollouts, local compliance regulations, and specific requirements of your business in different markets. For the most accurate and tailored pricing information, we encourage international customers to reach out to our sales team who will provide you with a custom proposal based on your exact needs.
Is my data secure at Mobilexpense?
Yes. We are proud to be ISO 27001:2013, ISAE 3402 Type II and PCI DSS certified as well as TISAX and GDPR compliant - your data is safe with us.