Expense software that is compatible with your tools & open to integrations
Build your own FinTech stack of preferred vendors. Mobilexpense's expense software will integrate seamlessly for a smooth employee expense reimbursement flow.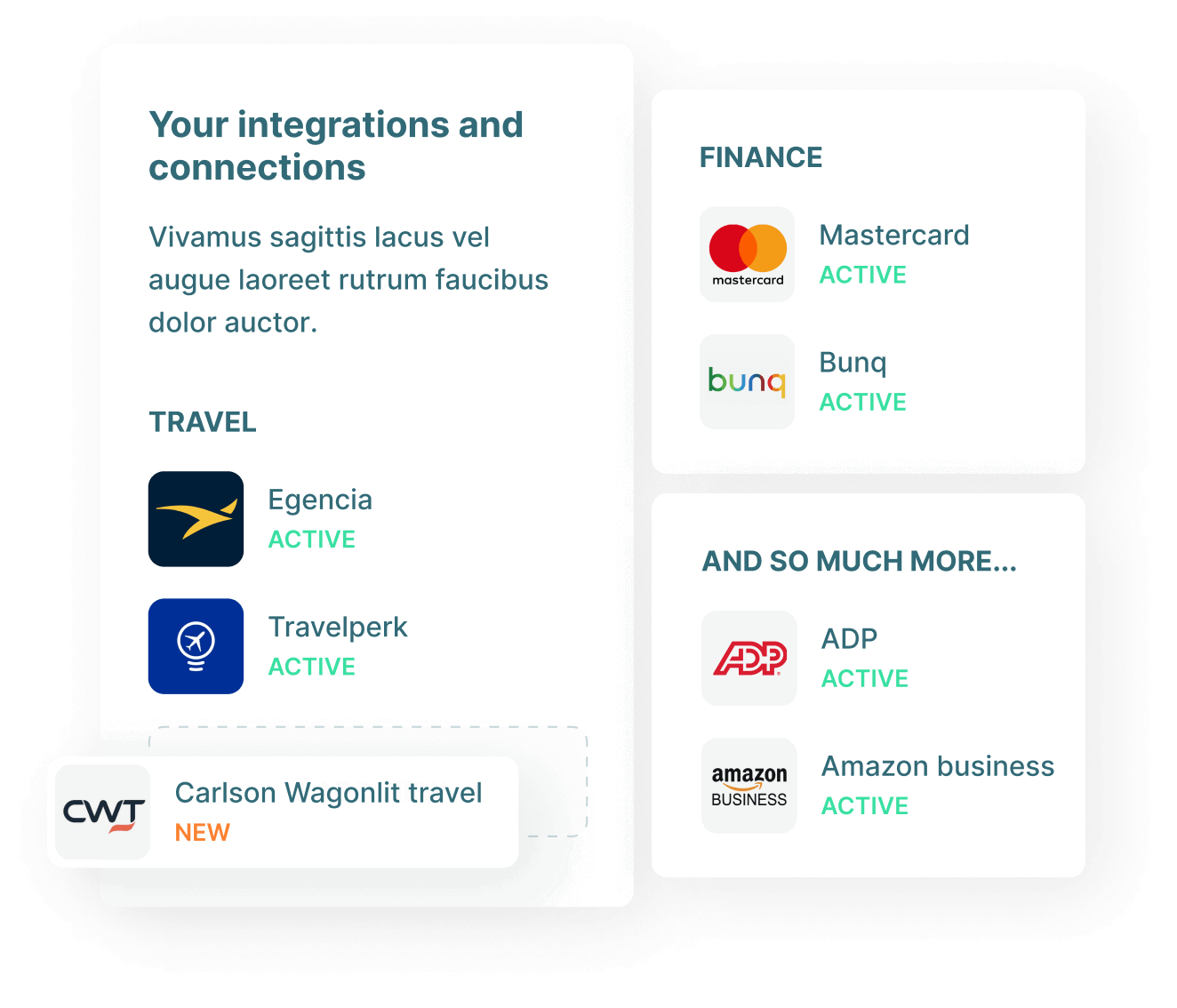 Select your partners freely
Choose your own travel partner and card provider, and integrate Mobilexpense with your chosen VAT recovery, ERP or payroll tool.
Integrate your tools safely
Our expense software integrations usually include API endpoints to share data between our solutions and those of third parties.
Enjoy our open solution
We are HR and ERP system agnostic and can integrate our expense solution with many other partners for travel, cards, etc.
Build your own expense stack
Keep using all your favourite tools without being tied down to a single provider that may not fit your needs 100%.
ERPs, HR and payroll solutions come in all shapes and sizes, as do travel partners and card providers.
We are flexible and open to integrating our solution with any of them to ensure that your expense management tool reflects your needs accurately.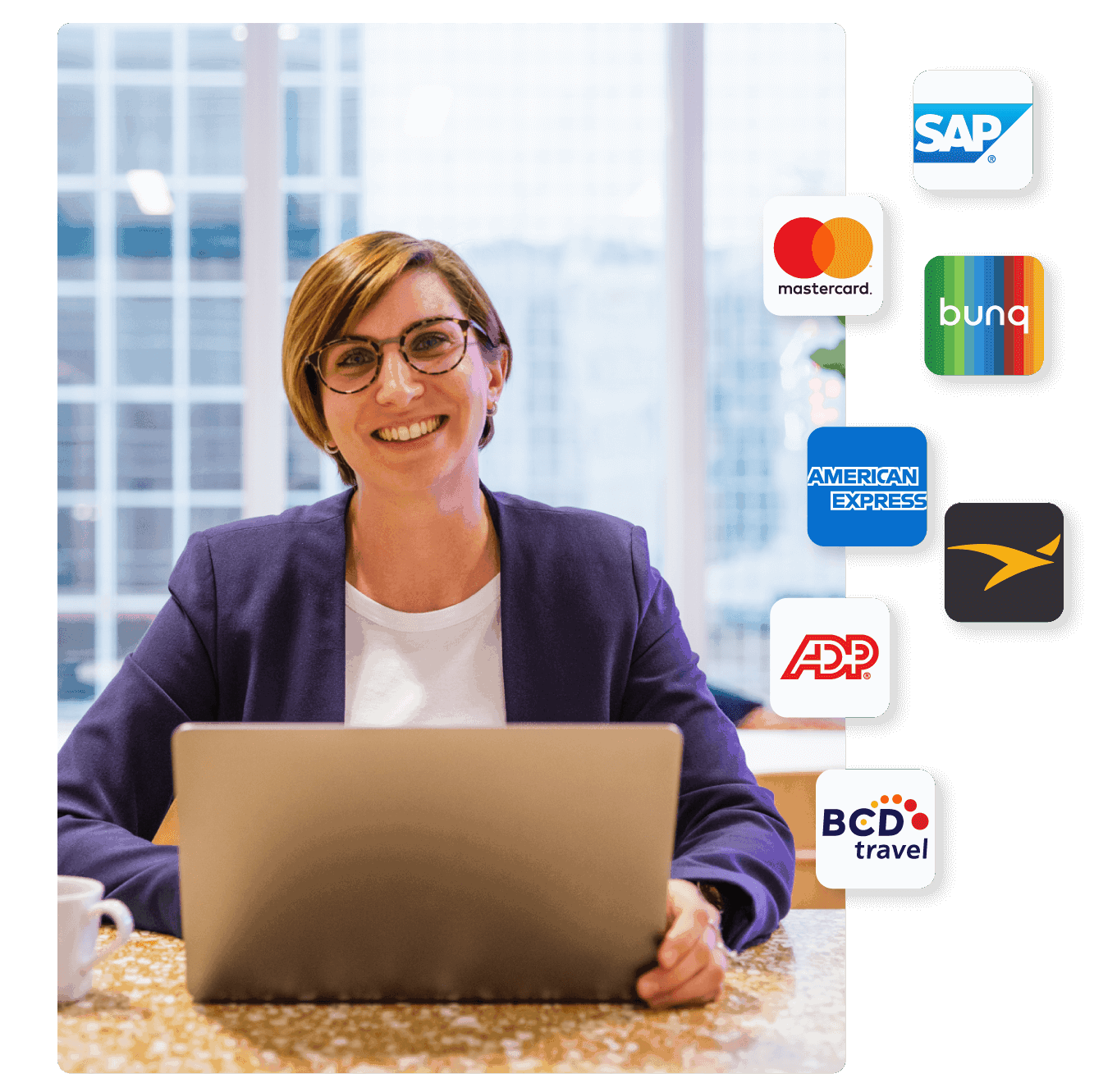 Analyse your expense process – and improve it
See how long it takes for a report to go through the approval, control and payment process. Use this information to identify bottlenecks and apply process improvements.
Track delays and rejections per employee, cost centre, entity and even payment method to identify poor performers with a high number of issues and regular occurrences.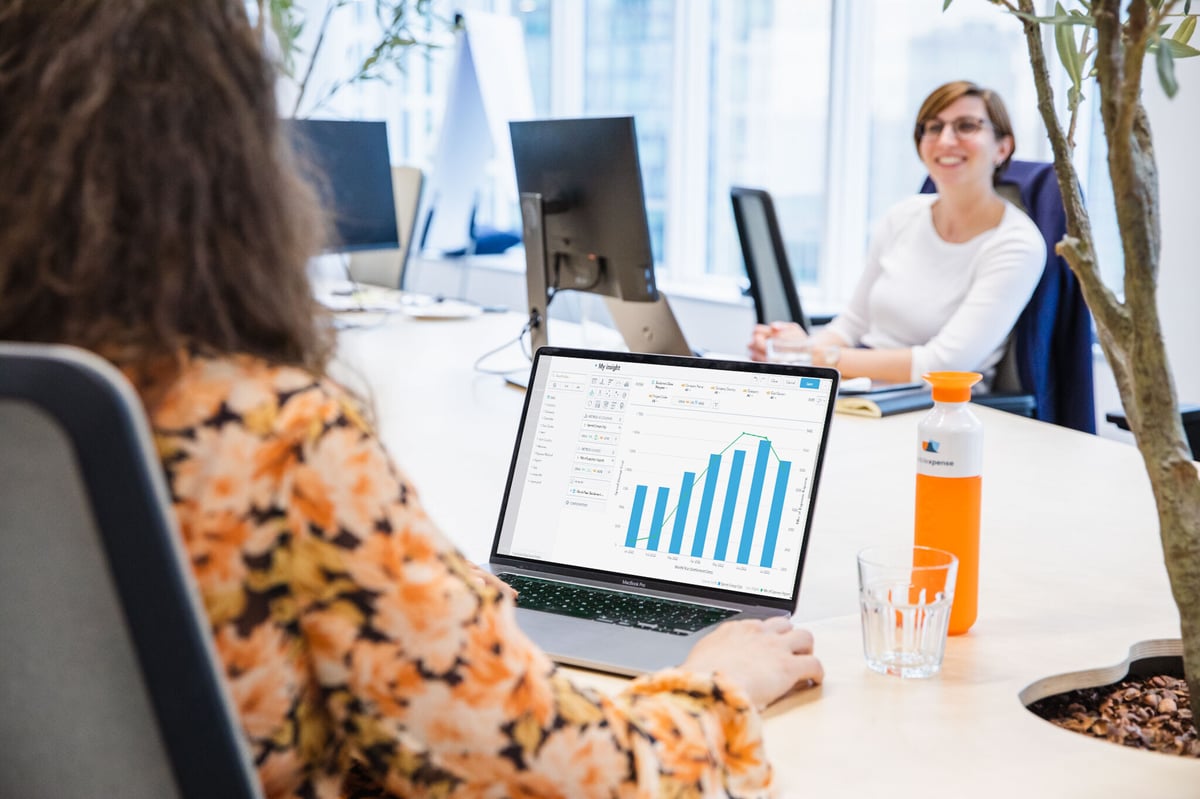 Fact or figure here
More in-depth information about this, but keep it simple. What to expect, what pain points do we help to solve.
Fact or figure here
More in-depth information about this, but keep it simple. What to expect, what pain points do we help to solve.
Fact or figure here
More in-depth information about this, but keep it simple. What to expect, what pain points do we help to solve.
Collaborate on reports
Mobilexpense Insights offers users a single, collaborative workspace shared by the entire team. All users are able to view and work on the same reports, create and share dashboards or copy and edit them from each other.
With Insights, users are all on the same page and make better data-driven decisions, faster.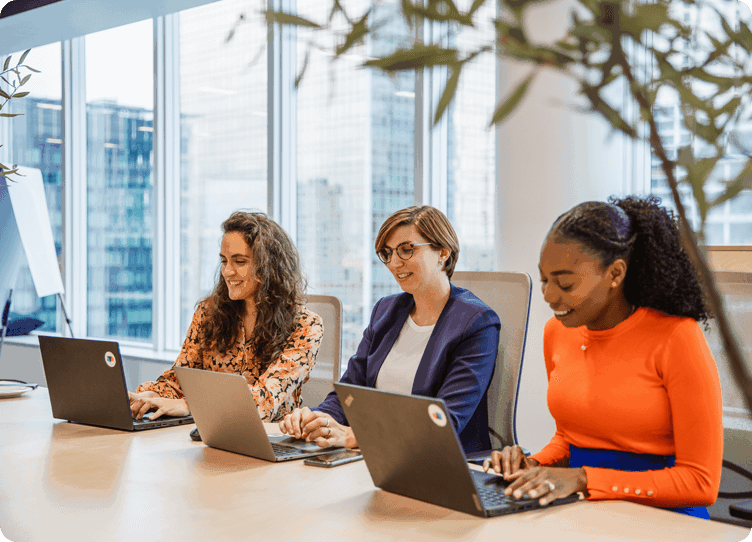 Be notified of anomalies and excess spending
Set up notifications to receive alerts when anomalous or excess spending is detected in the system – before it becomes a problem.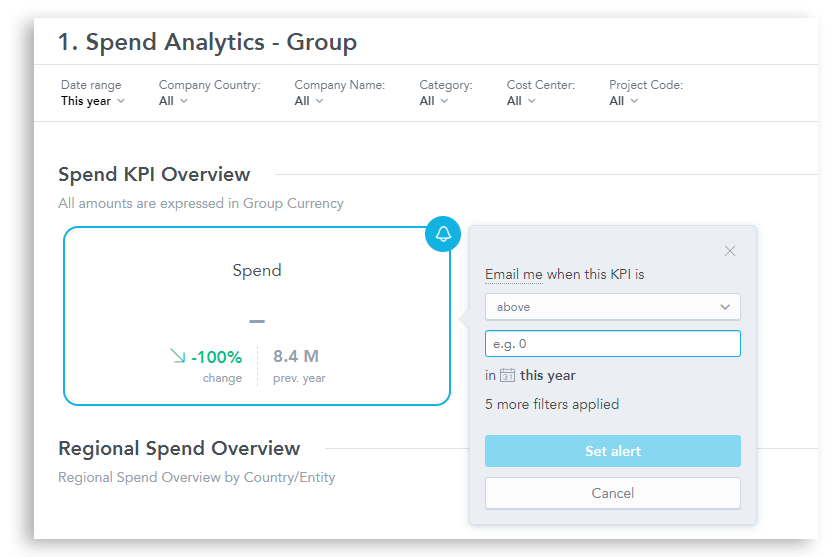 Take a deeper look at your data
Schedule an export of your reports and dashboards to different file types for further analysis or to share them with external parties:
Flat file (.csv)
Excel (.xlsx)
PDF (for visuals)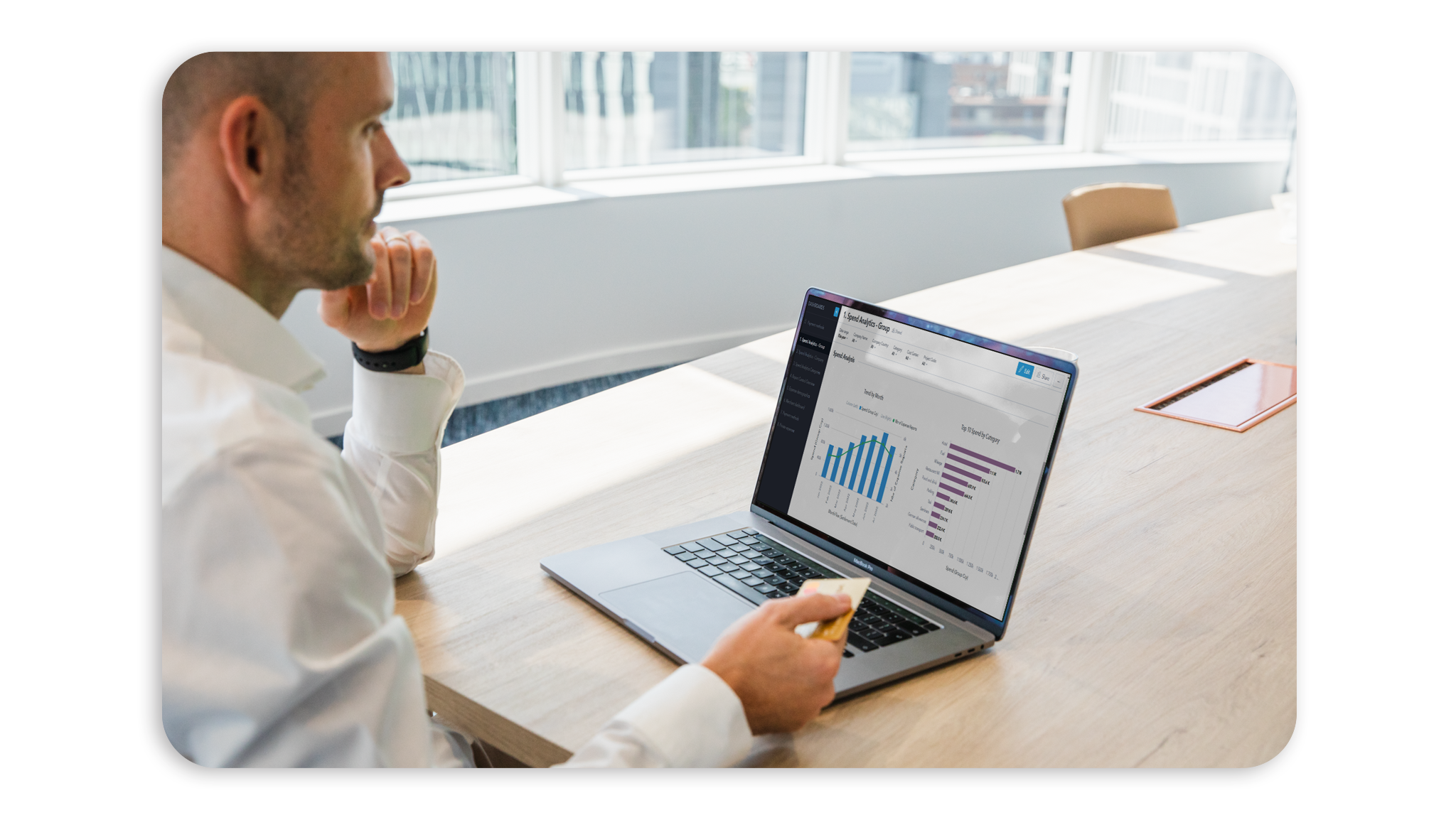 More control, less overspend
Make everybody happy
"
The implementation of Mobilexpense was quick, we were up and running in no time.

"


Henrika Ahtela
Finance Systems and Process Manager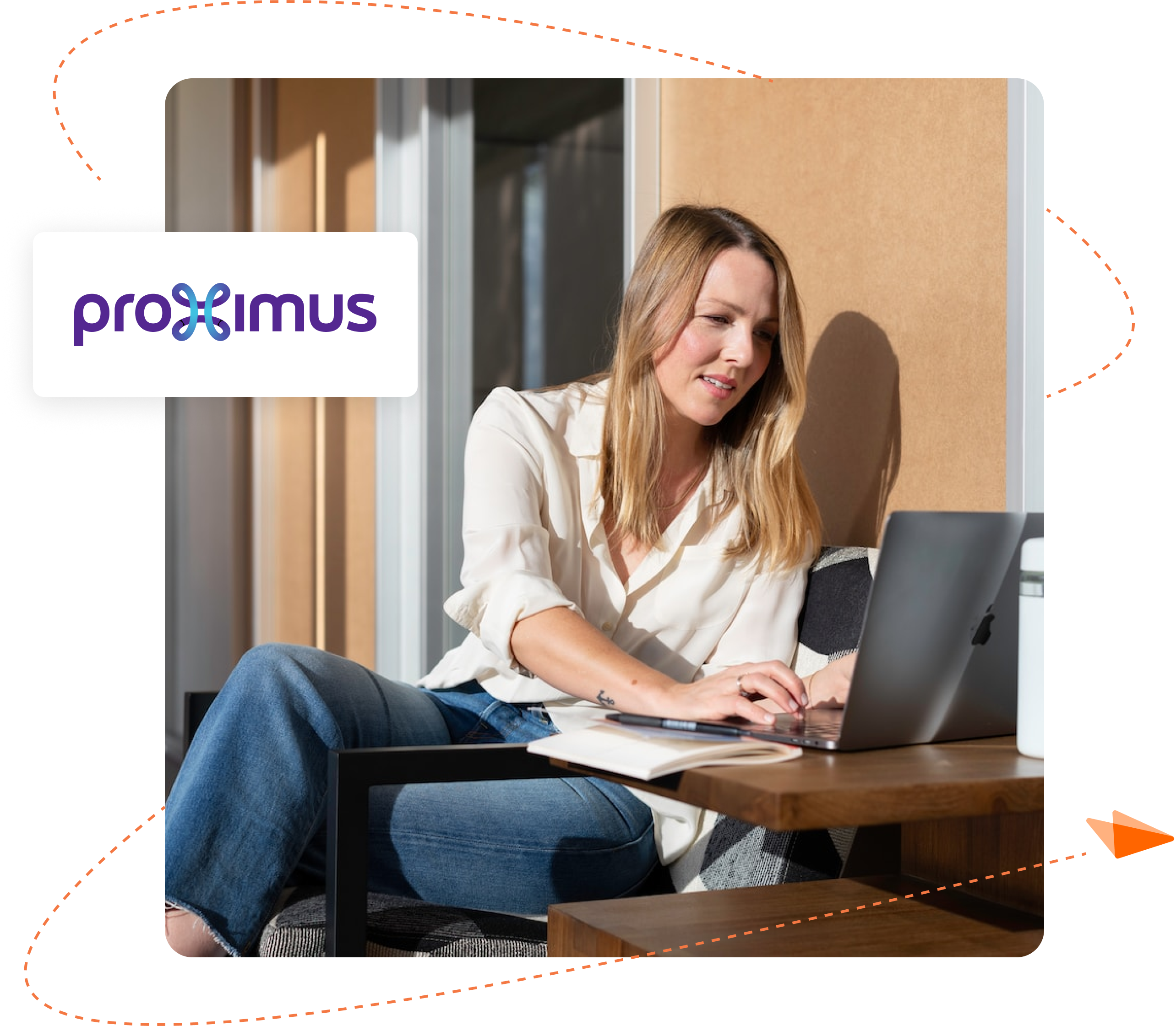 More customers that are succesful with company cards
Take full control with all the tools in one place
Company cards are just one way to manage expenses. Imagine what you could do if you take full control all the way from travel expenses to integrations.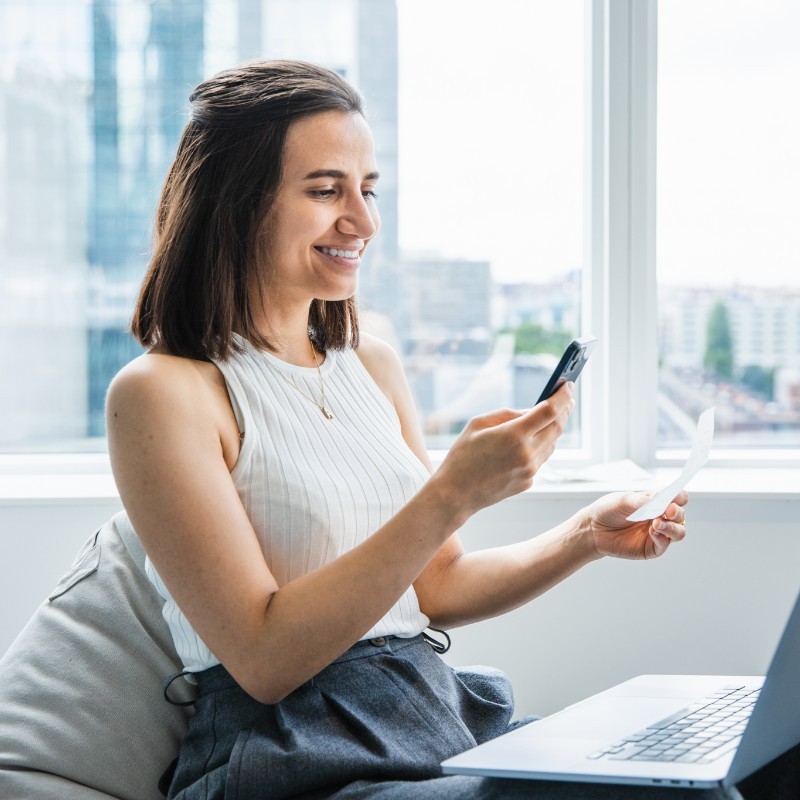 Connect your company cards
If your employees use corporate credit cards you can take advantage of our credit card module. Receipts are recorded in Mobilexpense just like any other employee expense. Once the card provider sends us an overview of the transactions, we automatically match them to the submitted expenses.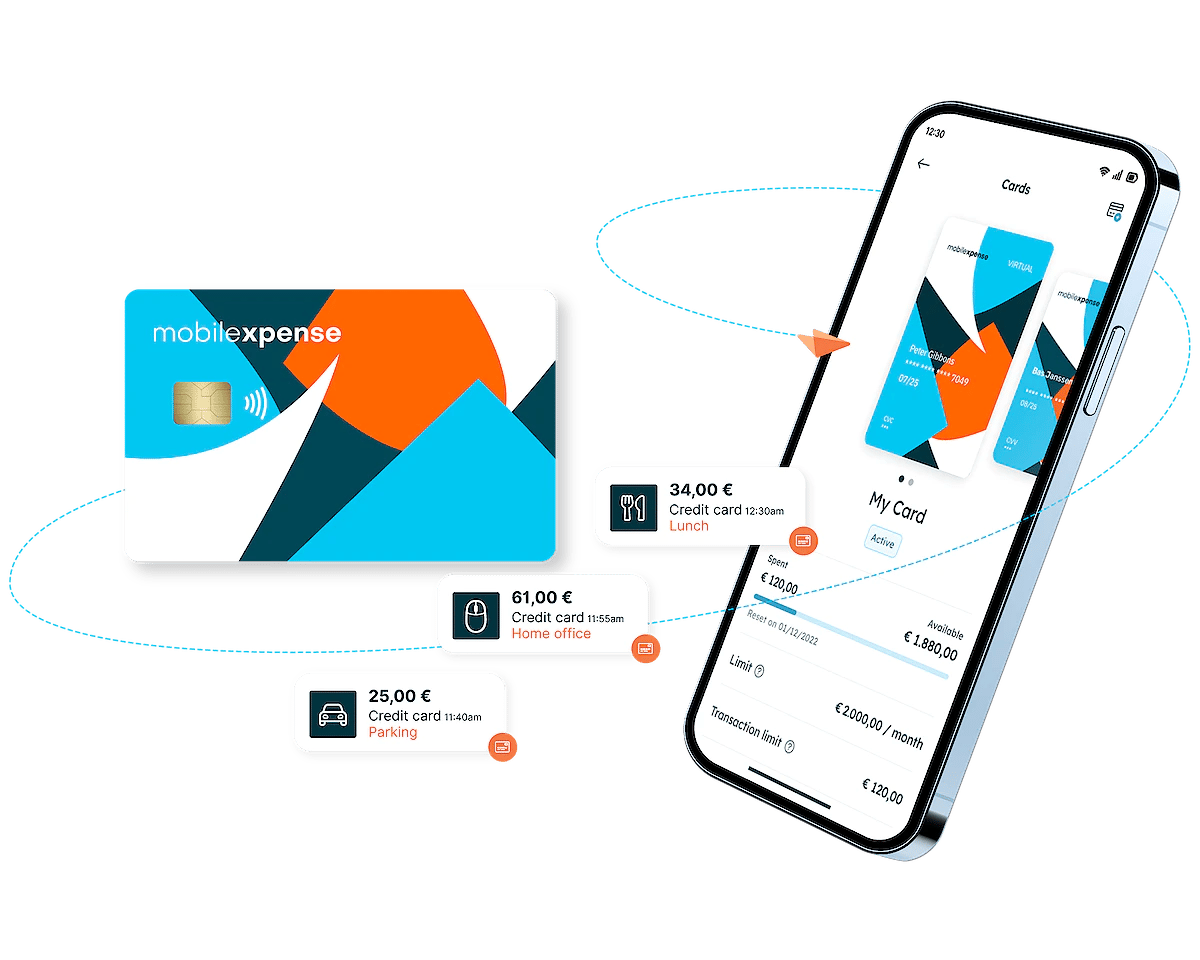 Company credit card transactions are sent to Mobilexpense and a corresponding expense is automatically created.
Expense
reports
Mobilexpense automatically creates a report with the transactions from the credit or payment card statements you upload.
Receipt
matching
We match captured receipts to your credit card transactions, meaning you'll never lose another receipt.
With real time data, your financial picture is always up to date allowing you to make better, smarter decisions.
If we don't already support your preferred software integration just let us know and we'll get right on it. We're always adding new integrations and building new partnerships to improve our customer offering.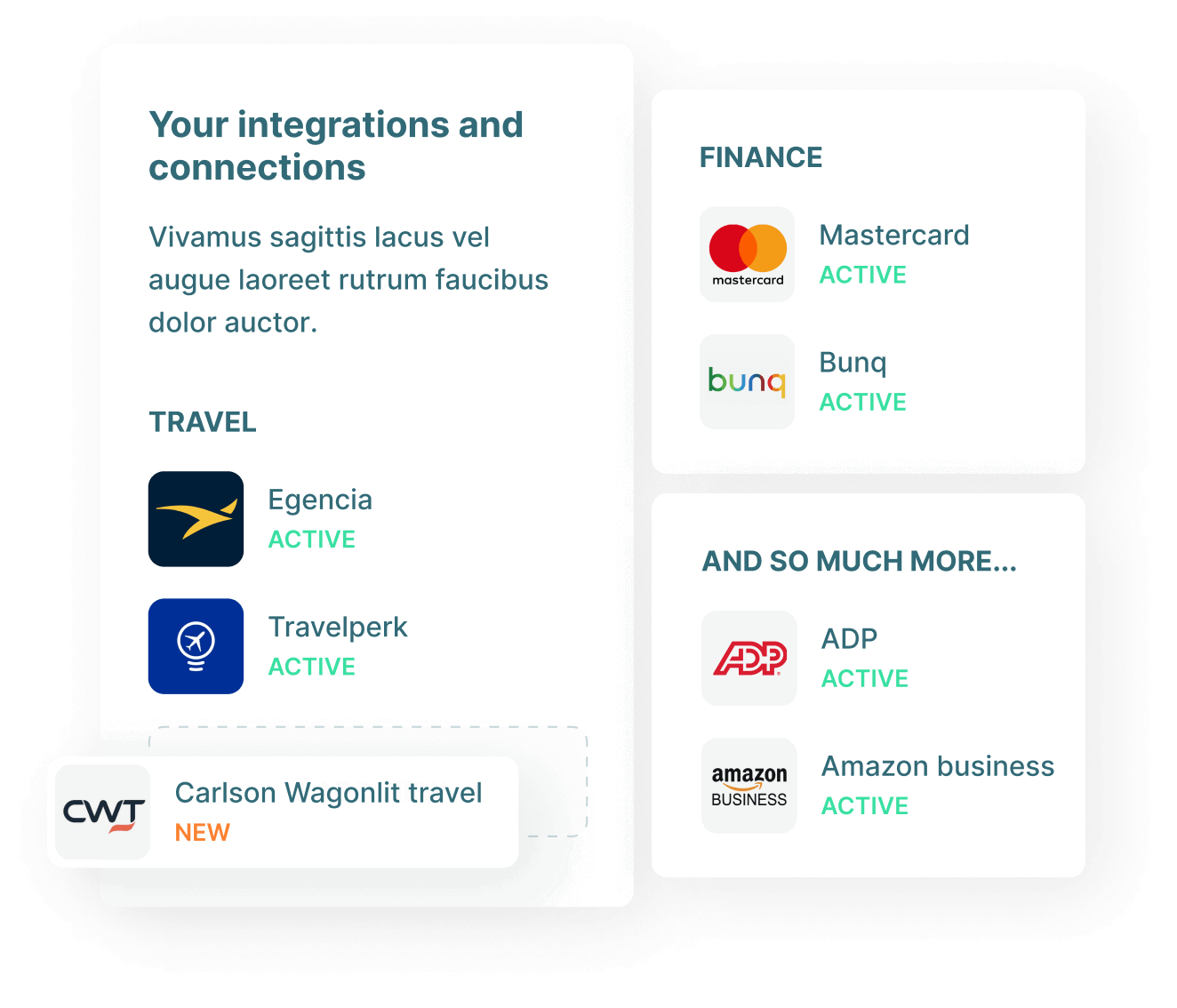 Check out our Marketplace
Our list of existing integrations is always growing, check it out to see if you find your preferred partners.
Check out our Marketplace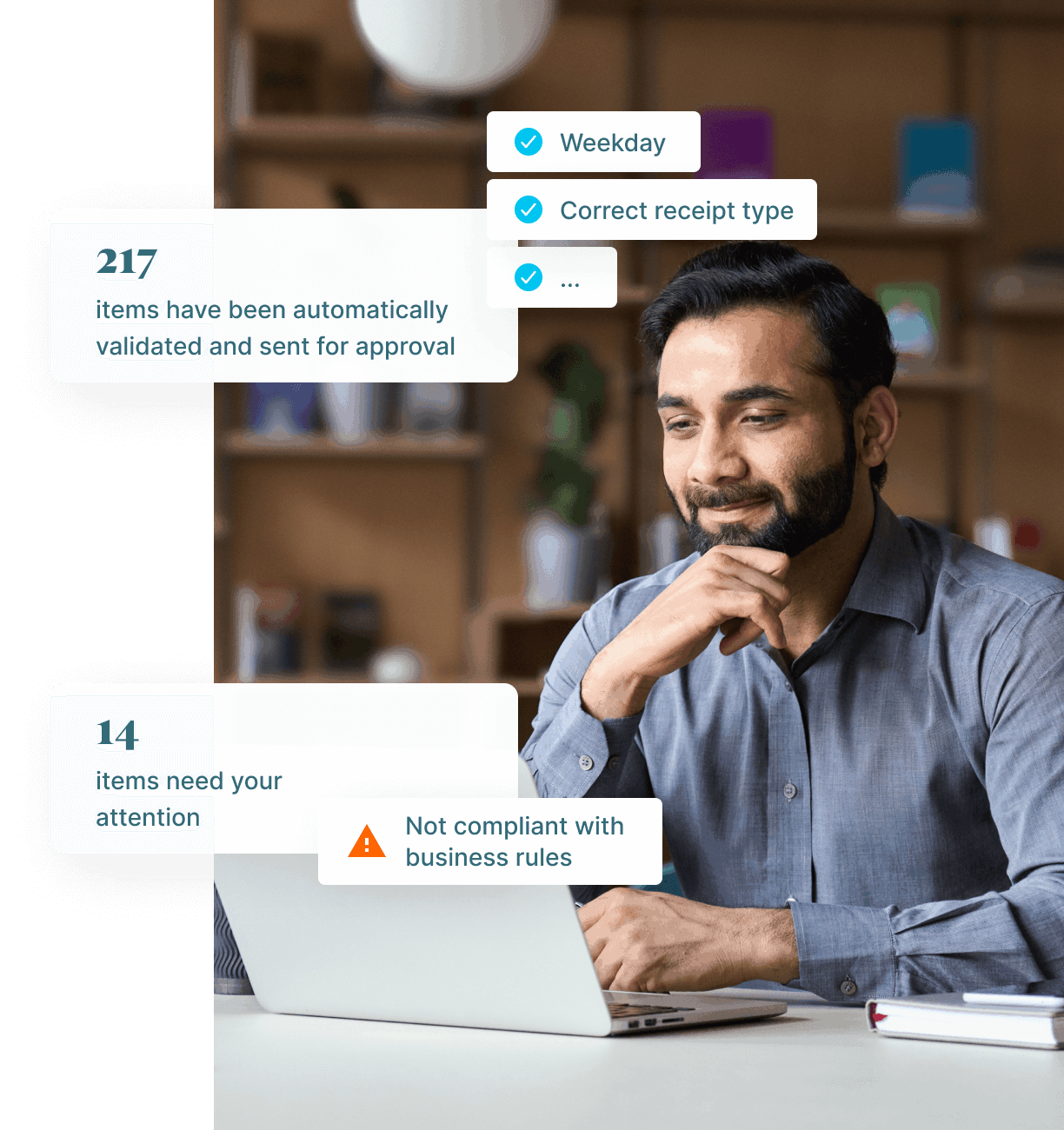 Automate your expenses
Most expense software will help you digitise, automate, and streamline your expense processes. Find out why businesses like KLM, Mars, and ABInbev chose Mobilexpense.
Automate your expenses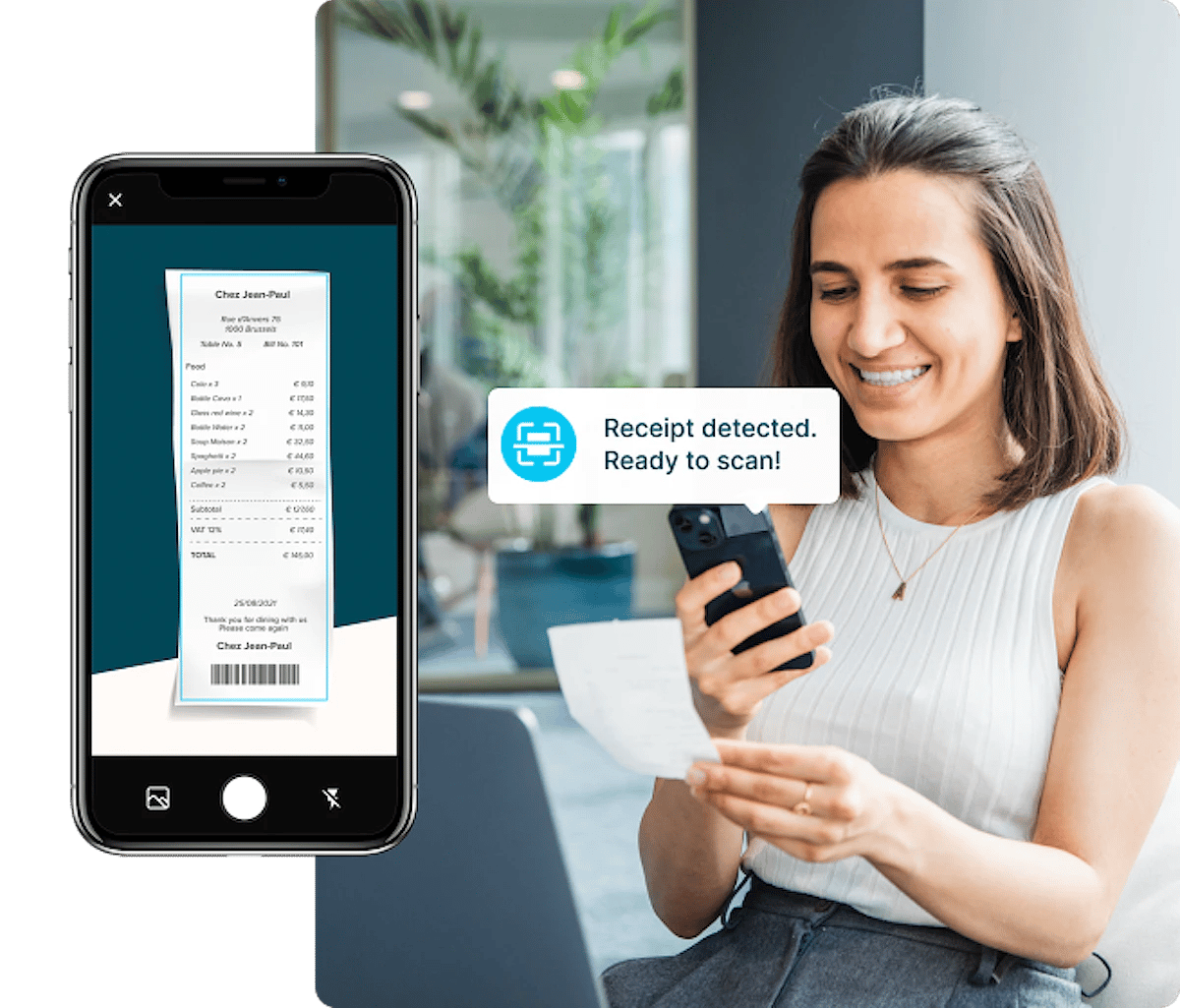 Get better insights
Empower decision-making and save resources with accurate expense data.
Get better insights