Capture & report on mileage CO2 emissions
Remain compliant and eco-conscious with our advanced CO2 emissions tracking for mileage expenses.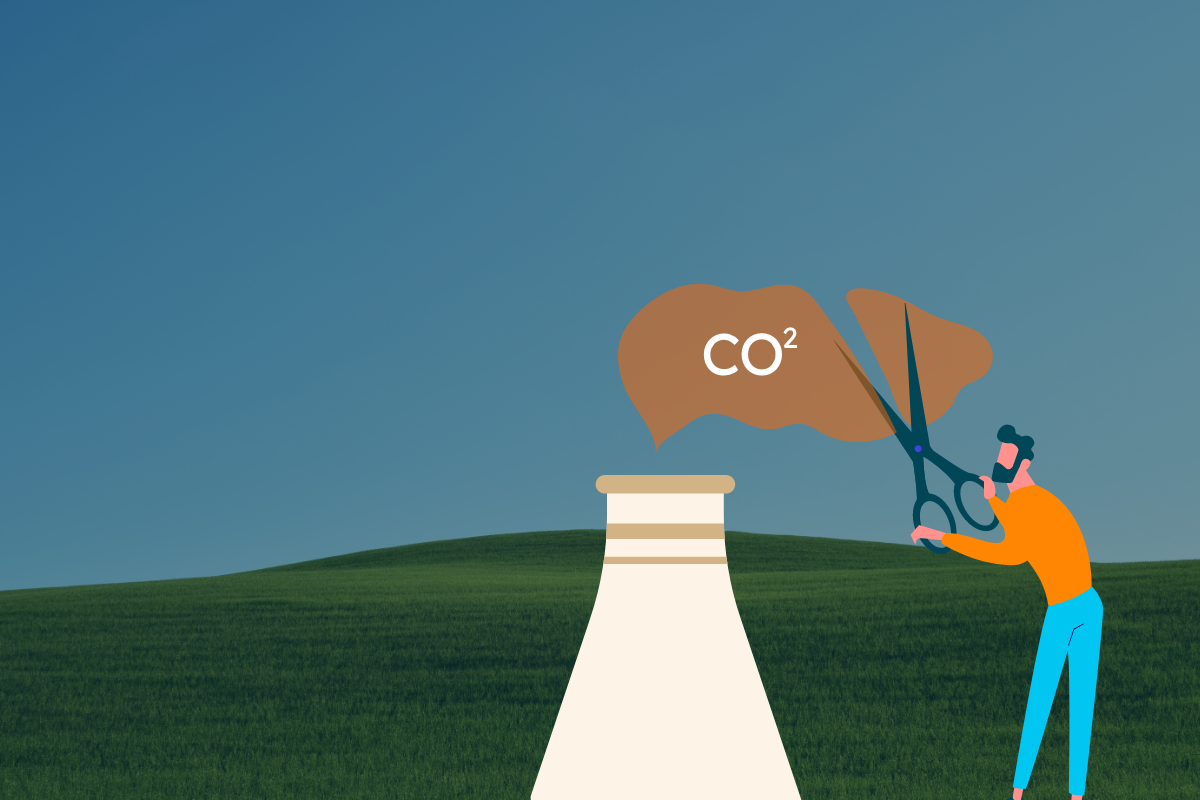 Accurate CO2 emissions calculations
Calculate precise emissions data based on specific vehicle models and exact mileages.
Reliable data source
Uses public and regularly updated data from the Dutch RDW database for utmost accuracy.
Privacy first
Enter license plates with confidence, knowing they will remain private and secure.
Easy and user-friendly input
Say goodbye to tedious data entry. Employees enter their license plate once, and our solution handles the rest. With options to prefill and sync license plates, users can save time and reduce errors, ensuring that the CO2 emissions data is as accurate as possible.
Employees become aware of their CO2 emissions per mileage expense, understanding the impact of the type of mobility they used.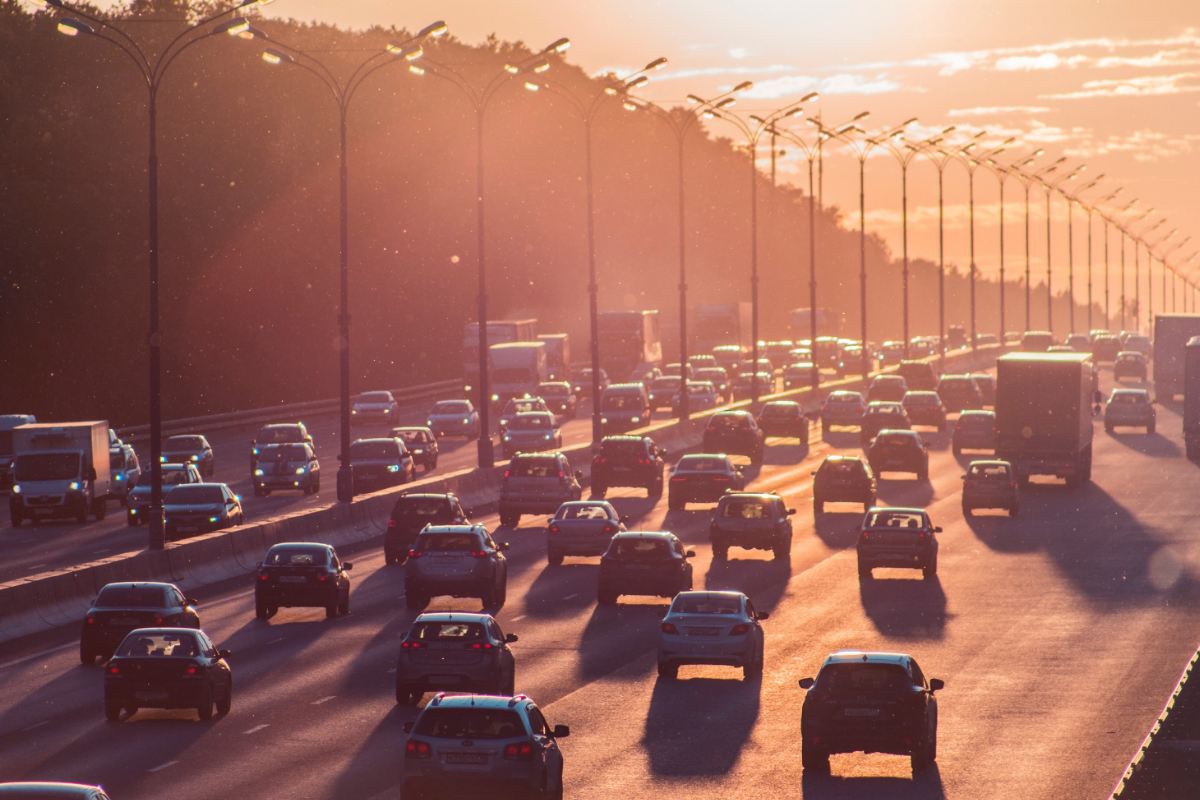 Comprehensive reporting
Our module doesn't just stop at capturing CO2 emissions across all modes of transport. It's designed to help you remain compliant with the latest Dutch government reporting requirements.
Detailed reports provide insights at a glance, making compliance easy and straightforward. With the increasing focus on sustainability and environmental responsibility, our tool ensures you're not just compliant but also contributing to a greener future.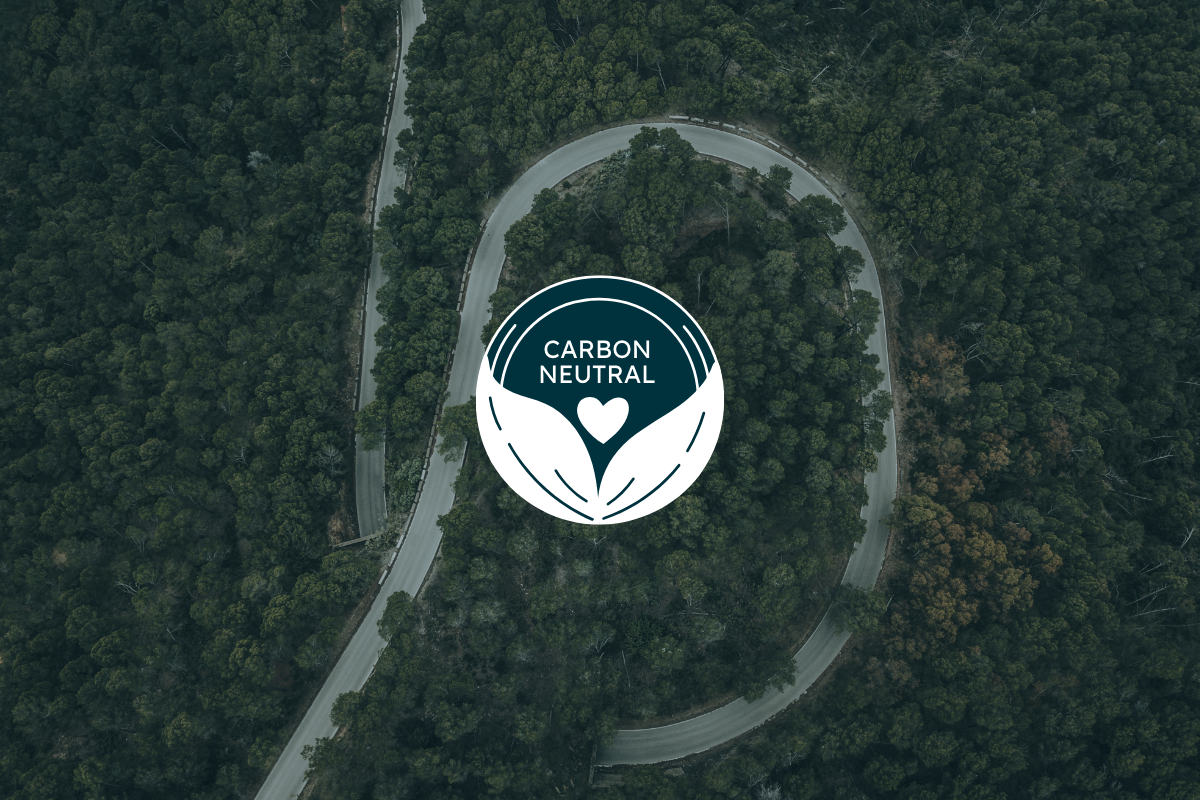 Seamless exporting
With our intuitive interface, exporting your organisation's CO2 emissions for all mileage data has never been easier.
Whether you need a monthly overview or an annual report, our system provides a user-friendly CSV export that covers any desired period, ensuring you have the information you need at your fingertips.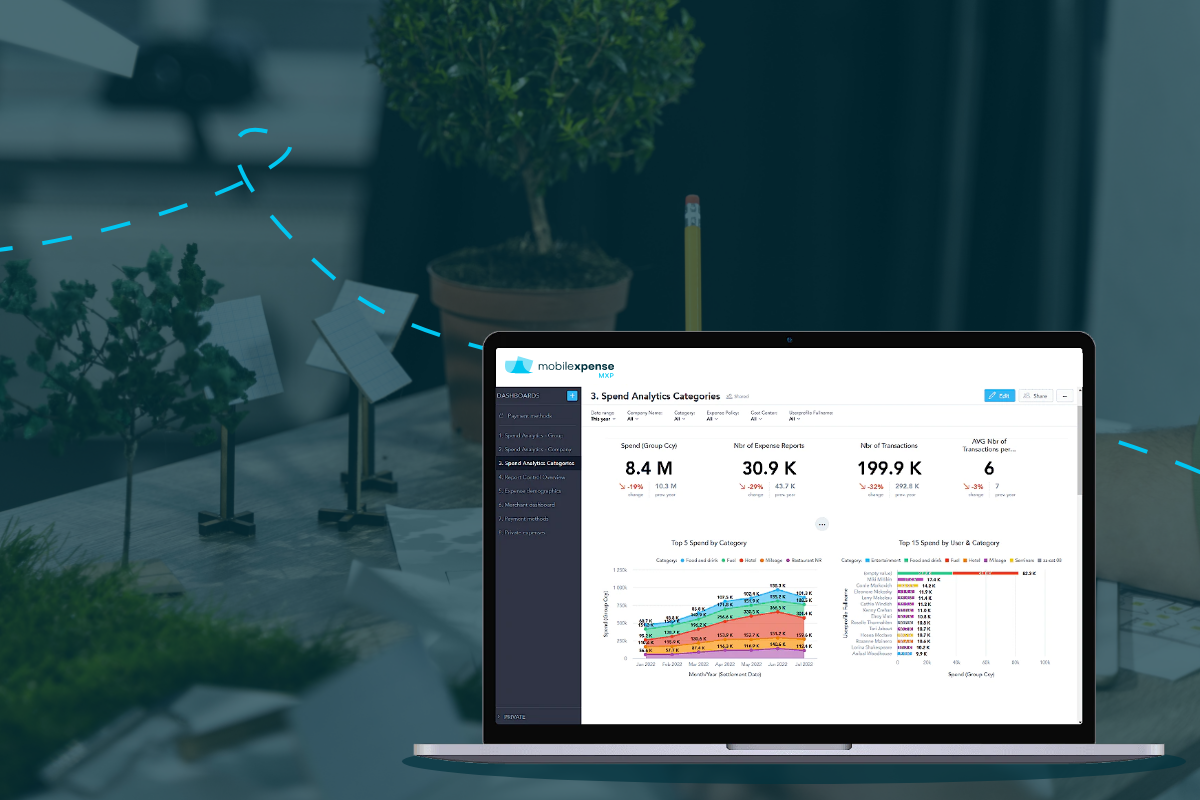 Manage all business credit cards online and in real-time
Instantly issue or block business credit cards, manage lost cards, pin codes and more from our online application's central dashboard. Manage spend and employee cards from one application. And you won't ever have to set foot in a bank.
Automated policy enforcement ensures that expenses are compliant. Combined with a real-time view on expenses, overspending becomes nearly impossible.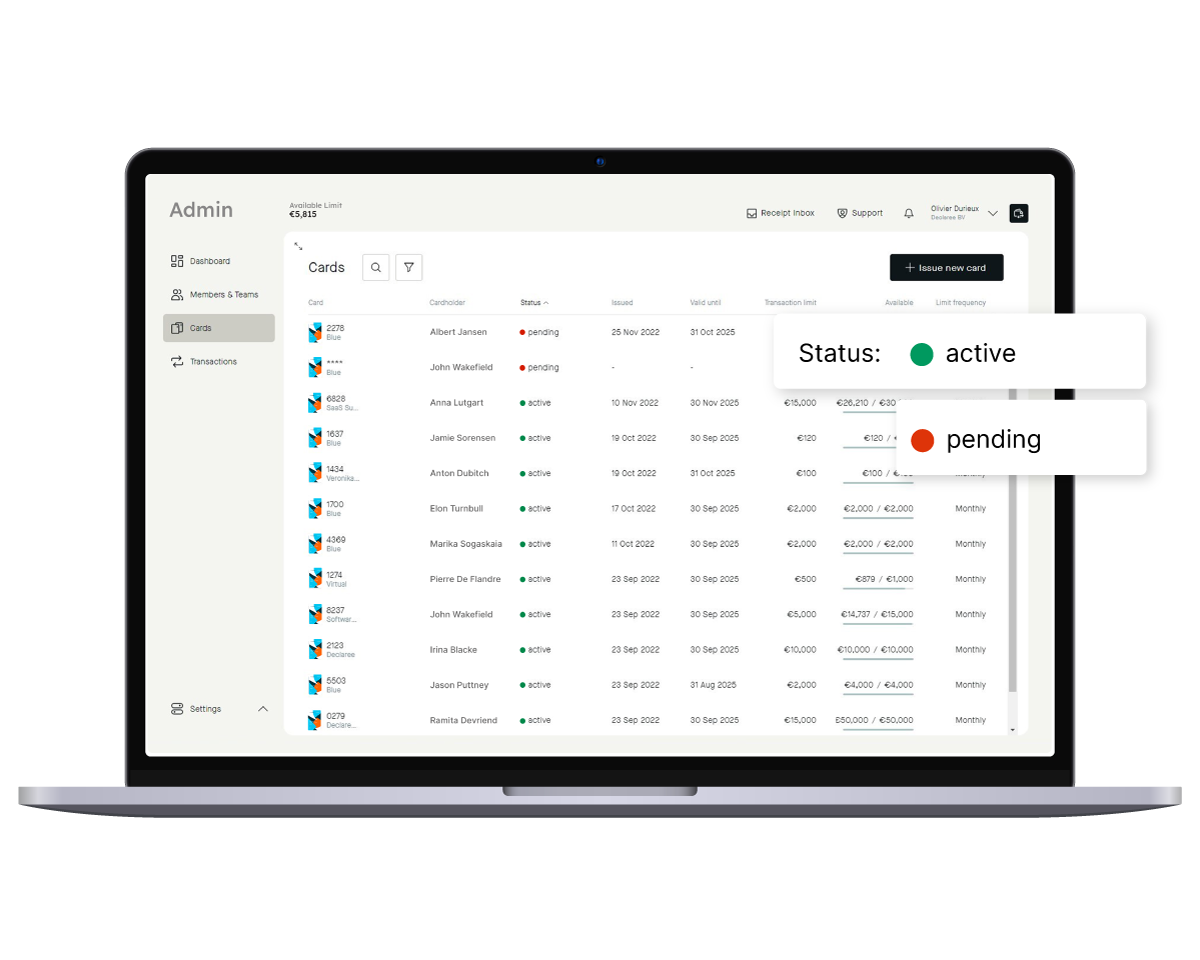 Mileage CO2 emissions capture
How it works
Activate
Activate the mileage CO2 capture & reporting module in Mobilexpense.
Activate
Input & calculate
Employees enter their license plate the first time when logging a mileage.
For each claim, the corresponding CO2 emissions are instantly calculated.
Input & calculate
Submit
Mileage expenses are added into a report and sent for approval, like any other expense.
Submit
Review & export
Managers and finance teams review & approve reports.
Admins generate & export detailed CO2 emissions reports for any period.
Review & export
Be compliant
Use the data to meet Governmental reporting obligations and drive eco-conscious decisions for employee mobility.
Be compliant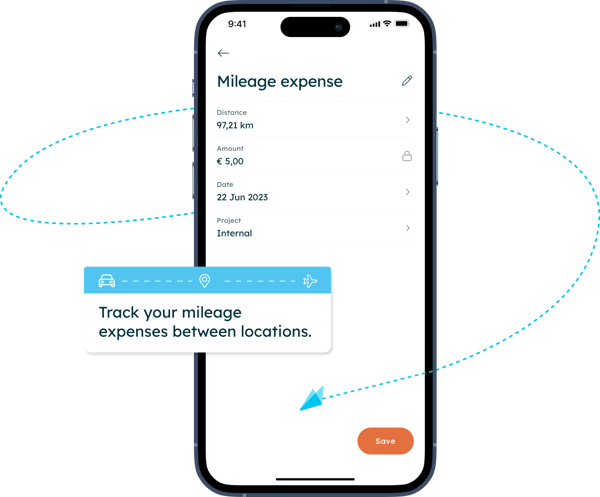 These customers use our CO2 emissions tracking tool
Understanding the Dutch Government's CO2 Reporting Requirements
In response to the growing concerns about climate change and the Netherlands' commitment to reducing CO2 emissions, the Dutch government introduced new legislation to monitor and manage the environmental impact of work-related travel. This legislation, known as the "Rapportageverplichting werkgebonden personenmobiliteit (WPM)", mandates organisations with a workforce of 100 or more to provide detailed reports on the CO2 emissions resulting from their employees' business and commuting travels.
Starting from 1 January 2024, if your organisation falls into this category, you'll be required to maintain a record of the CO2 emissions from both business trips and daily commutes of your employees. This data will play a crucial role in the country's efforts to understand and reduce the carbon footprint of work-related travels, which currently account for a significant portion of the total kilometers driven in the Netherlands. The deadline for submitting the required data for the year 2024 is set for 30 June 2025.
This move by the government not only emphasizes the importance of environmental responsibility but also underscores the role employers play in promoting sustainable travel options and practices.
For a comprehensive understanding of these requirements and to ensure your organization remains compliant, the official RVO website offers detailed insights.
Join the movement of CO2 emissions tracking
CO2 emissions tracking is at the forefront of sustainable business practices. Find out more about what emissions tracking is, why it's necessary, the tools you can use for it and the benefits for your company - and the planet. All in our e-book, available for free.
Customers using our company cards

"Mobilexpense is a real game-changer for us."
Our Mobilexpense solution is a real game-changer for us. With the convenience of self-issued credit cards for employees and seamless integration of claims data for administration, we not only save valuable time but also have complete control over our expenses. Efficiency and convenience come together in this super service. For our international projects, we now even give temporary cards to freelancers with a set expiry date. For office workers, a virtual card. Super convenient.
"[We] have reduced the time needed to manage expenses by 50%."
The integration of credit cards with the expense application has reduced the amount of lost receipts, accelerated the expense claims and contributes to a general smoothening of our expense management. It was easily deployed and accepted by the people and has reduced the time needed to manage expenses by 50%.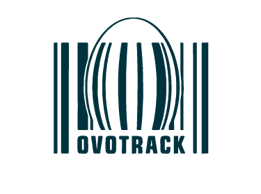 "It's a win-win for efficiency and trust!"
The new Mobilexpense cards provide complete card management for us at Ovotrack, making it super easy to order and distribute new cards, but also to set limits to transactions or monthly spend, and have real-time insight in all transactions. Our employees value their independence and the ability to manage their spending in real-time using either a plastic or virtual card, directly linked to their mobile app. It's a win-win for efficiency and trust!